Looking for
concrete finishing

tools? Call us today
Matcrete stock a range of high quality tools that enables clients to professionally install imprinted concrete at their properties throughout Ireland.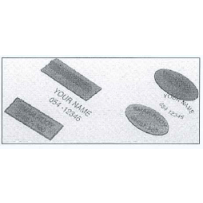 Concrete Name Stamp
No CNS 06010
The cheapest and a good way to advertise your work. Don't forget, every good product has a name on it!
Size: 29.5cm x 10.5cm (square)
Weight: 1.55kg.
Size: 26cm x 13cm (oval)
Weight: 0.8kg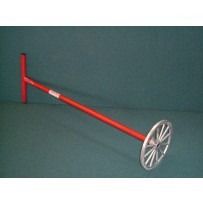 Plasterers Mixing Wheel
No PLASMIXWH 06040
Ideal for giving you a lump free mix and lightweight which allows you to work quicker and effectively.
Size: 78cm x 18cm
Weight: 0.9kg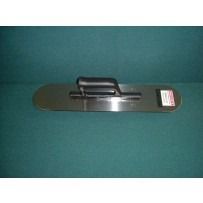 S.P. Float
NO SWI 06008
A steel hand held finishing trowel with double rounded ends to eliminate trowel marks.
Size: 51cm x 11cm(Large)
Weight: 1.7kg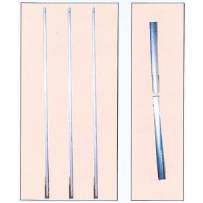 Aluminium Handles
No HAN 06011
These snap together handles fit the rollercrete, pettie rollcrete, bull float, fresno and rake they snap together with spring lock buttons.
Size: 275cm
Weight: 1.07kg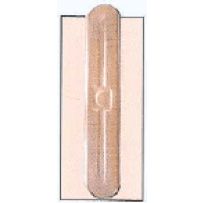 Corrugated Bull Float
No COR BUL 06042
Cast aluminium radius and straight edged bull float with half corrugated flat face, for texturing concrete.
Size: 96cm x 18.5cm
Depth corrugation: 4mm
Weight: 5.25 kg
Frequently Asked Questions
Do you rent out concrete finishing tools?

Yes. Matcrete have a wide range of concrete finishing tools available for hire. From a concrete groover, a concrete brush, to a concrete trowel - we have it all. Get in touch with us for relevant pricing.

How much does it cost to rent our concrete finishing tools?

Pricing will depend on the items you choose to rent and the rental period. To receive accurate pricing for the items you require, please contact us directly by phone or email.